Written on 10:40 AM by Penang Tua Pui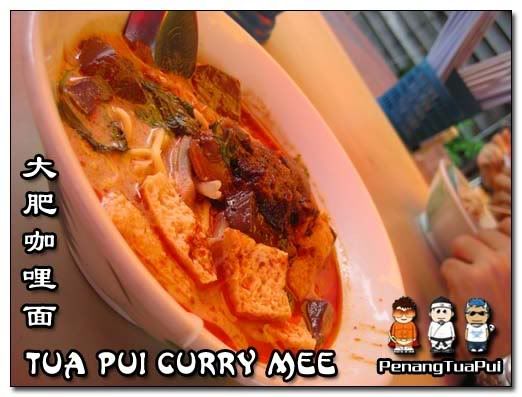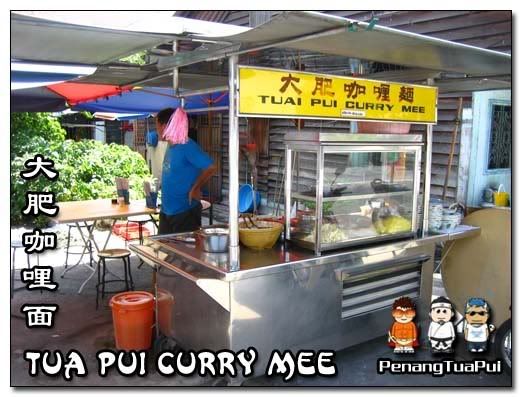 Today we had the
urge
to make full use of our
2 hour break session
to go for
quick makan-makan trip
around the town instead of regular places.
We
did not plan upfront
of where we were going to eat till the very last minute but that
should not be a problem f
or
Penang Tua Pui,
right? Hehe 
First stop, the
Tuai Pui Curry Mee
at
Weld Quay
. This stall is located at the junction of
Gat Lebuh Armenian
, quite visible from main road.
There are seats under
big umbrellas
behind the stall or you can also opt to
sit inside
the house where there will be tables and chairs as well. (
we would recommend to sit inside... too hot outside
)
This curry mee
is not oily
and the soup
is not curry based
like the one at
BM Yong Xu Xia
. In fact, the color is rather
whitish
but the owner normally adds a spoonful or two of curry gravy into the curry mee for some flavors.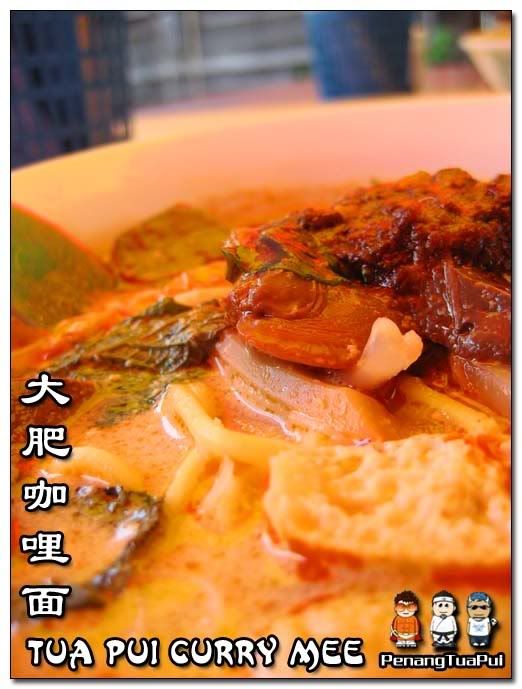 Of course you can
add chili
to your preference too.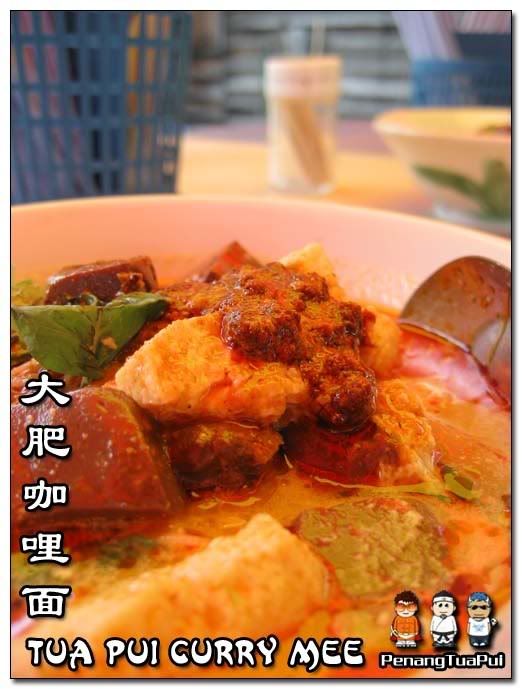 For
Tuai Pui Curry Mee
, you can have the options of adding
extra ingredients
on top of regular ones like chicken curry, prawn, chicken liver, chicken legs, fish balls etc. Of course these ingredients come with
extra price
.
For example, adding a
prawn will cost you RM5
each but given the size of that prawn, it is that of
market rate
. The cockles are also
quite fresh
as they are plucked and cleaned by the helpers there.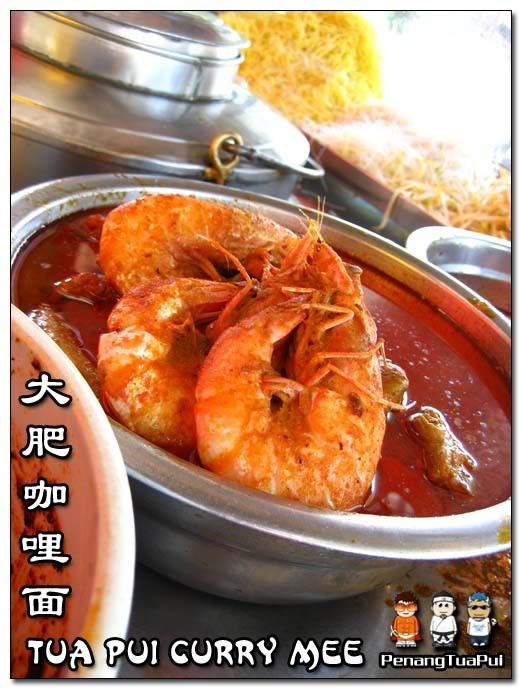 This stall is open daily except
Wednesday and at the end of the lunar month
. They will operate from
9am till 6pm
during operations. A regular bowl of curry mee here sells at
RM2.50.
First stop completed
with o ur stomachs asking for more.
So stay tuned for part 2!
MAP
(
Navigate the map to get the best view
)
View Larger Map
Bosses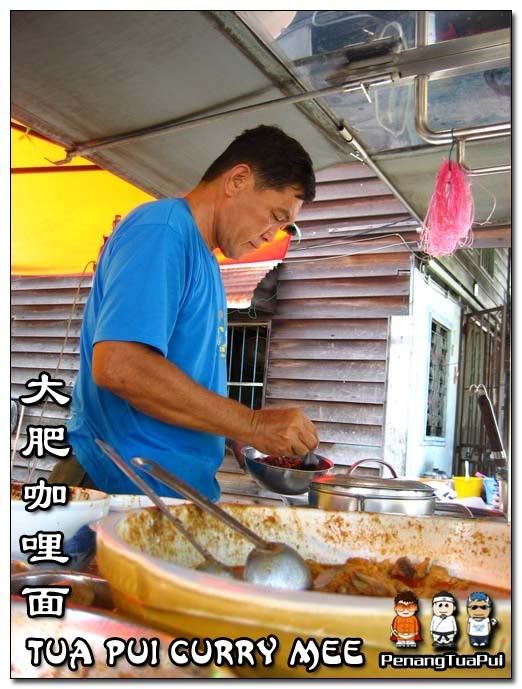 Curry Mee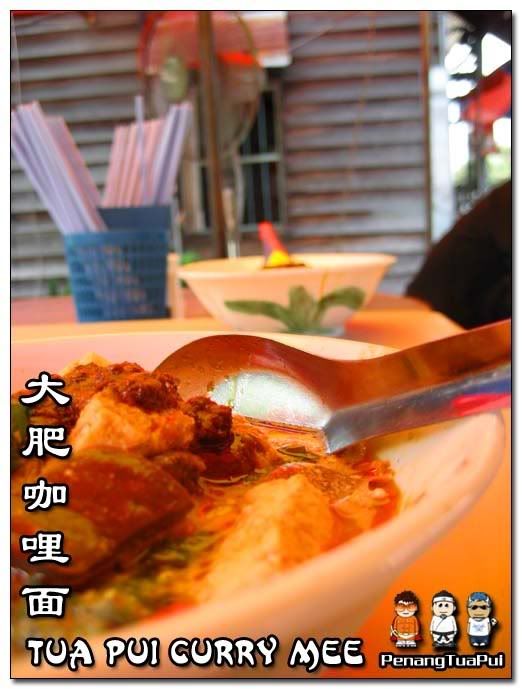 If you enjoyed this post
Subscribe to our feed