Written on 7:59 PM by Penang Tua Pui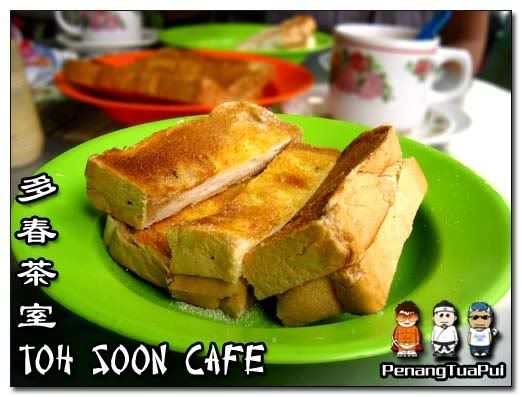 Tucked in
a small alley
that looked like escape path when you need to '
chau lor
", is this small coffee shop that specialized in everyone's favorite breakfast..
Roti bakar!
It is not exactly a
coffee shop
but rather a portion outside
a shoplot
that had been
converted into coffee shop like structure
.
Toh Soon Café
is at the front
end of Campbell Street
which served
nostalgic roti bakar
and
half-boiled eggs
. It is easy to miss out this place despite you trying to search for it.
The
café
is on the left side small alley, the moment you turn into
Campbell Street
from Penang Road.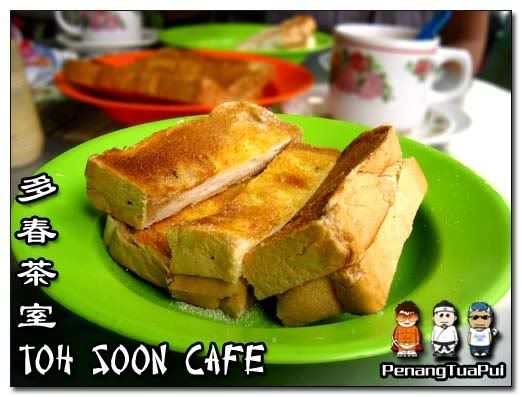 We keep saying
nostalgic
because that is
how those roti bakar are prepared,
under the charcoal fire. Yup, the roti bakar here has a
more conventional,
old style of toast, unlike the one at Sungai Tiram.
An
oil drum was used
with middle section cut to make holes that allow breads to be toasted directly under the charcoal while the t
op portion is used to boil the water
. Occasionally, the charcoal ash may fall down but they will
brush it off immediately
.
The roti bakar here is
thicker and toasted to perfection.
You can choose from either having butter spread or the kaya spread. Yummy….
Tam Ciak
loved them so much that he ordered three sets of kaya spread roti bakar.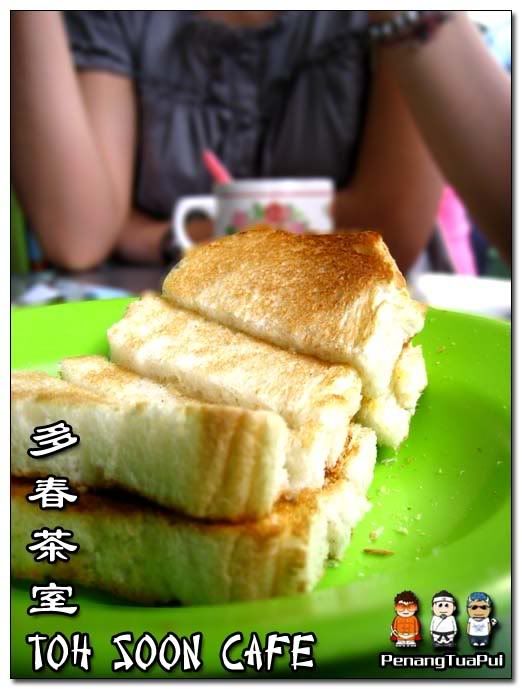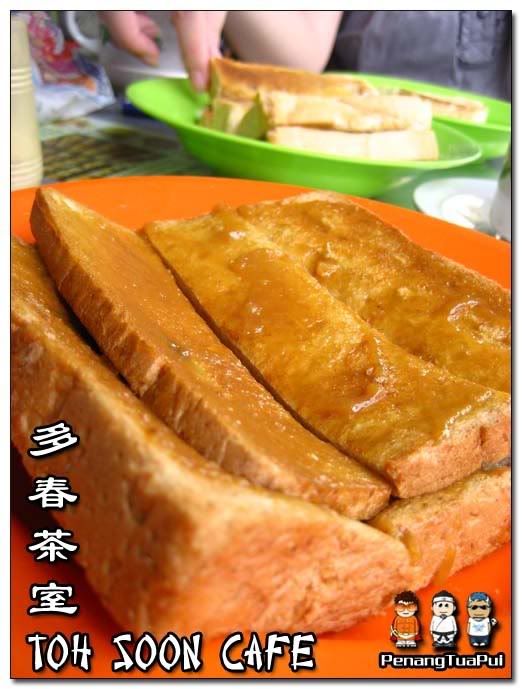 The
half boiled eggs
came in transparent cups, just like how it used to be. (Told you, we really felt nostalgic coming to this place.) The eggs were more than just half boiled but with soy sauce and pepper,
they tasted excellent!
This place is open from
8am till 6pm
, daily. From what we know, this is also a f
avorite hangout for newspaper reporters.
Even the current
Penang CM, Mr Lim Guan Eng
was seen patronizing this place too.
Wow, so famous till they can
get a VIP guest
. Perhaps next time if you want to know some insider stories or you want to get your a
utograph with the CM
,
you may get lucky here
…hehehe
Map (
Navigate to get better view
)
View Larger Map
Boss
Crowded...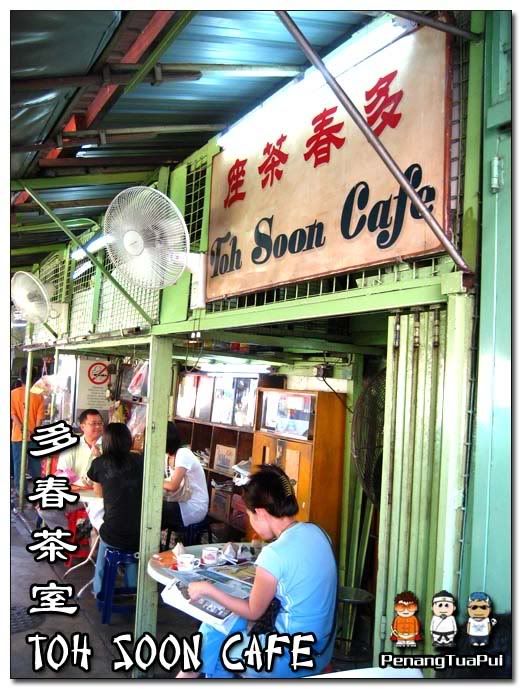 Bake in action
If you enjoyed this post
Subscribe to our feed