Written on 3:24 AM by Penang Tua Pui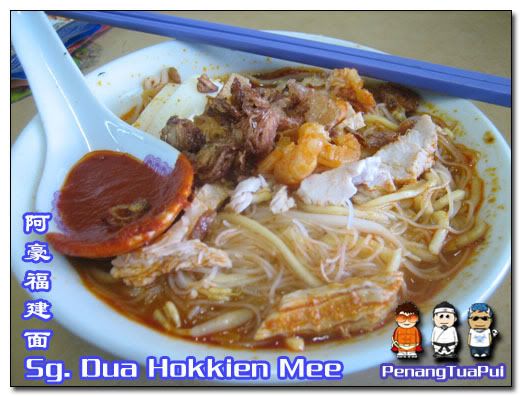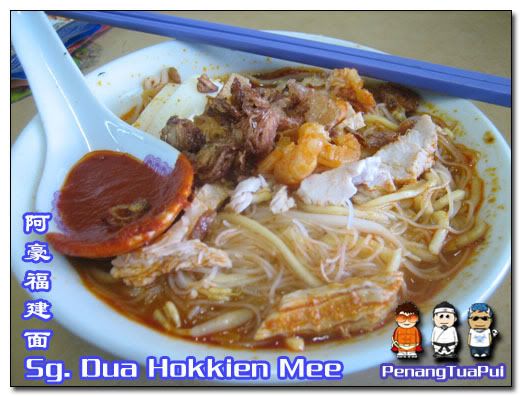 If you have a craving for
Hokkien Mee
and you are within
USM area,
this stall might just be the one for you.
This
hokkien mee
stall is located at
Happy Café,
an old wooden building next to
Tesco Extra
(formerly known as Makro)
The soup base for this
hokkien mee
is nice and quite sweet, as the stock uses shrimp heads and shells, cooked till the flavours and aromas can be sniffed. It has the usual ingredients of noodles, prawns, bean sprouts.
You can choose to have either egg noodles, rice noodles, flat noodles or any combination of them. The chilies used are not that spicy and the
hokkien mee
taste nicer if you add some chillies into it.
The stall operates from
early morning
usually from
6am till 10am
. It does not have a regular off day but rather
depends on the seller
. Each bowl of hokkien me costs RM2.50.
Man behind the delicious Hokkien Mee
Map
View Larger Map
Read more on "Hokkien Mee: Sungai Dua Ah How"...