Written on 8:37 AM by Penang Tua Pui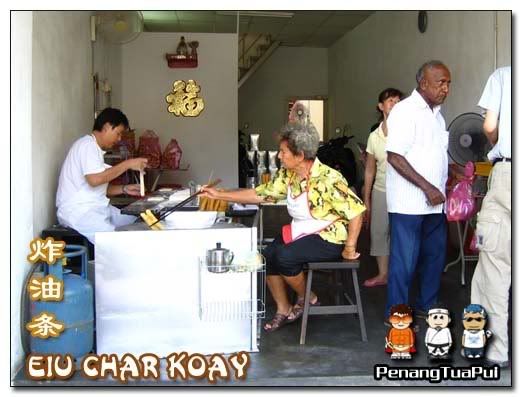 After
oo kio
, we moved on to the next station for our makan-makan trip, which is about 10 minutes away.
We identified and talked about the famous food available as we passed by that area, like
beef koay teow
at chulia street/beach street junction,
nasi kandar
beside the Masjid Kapitan Keling, Chulia Street stalls (night time),
Kimberley Street Char Koay Teow
, Dessert Stalls,
Koay Chap
etc..
Eventually we reached our third destination…
eiu char koay
. Well, I have heard of this place before that the
eiu char koay
here is quite famous but I could not locate the shop until
Fei Fei
brought us here
It seems that they have
moved to this new shop
already. The old shop was just a stone throw away. This
eiu char koay
shop is at Cintra Street,
right before Wisma Cintra
. You could never miss the shop as they fry those
eiu char koay
right in front of the shop.
You can see two ladies frying and drying the
eiu char koay
till crispy and crunchy while another guy sitting opposite them preparing the
eiu char koay
to be fried.
Also, there is another young guy sitting at one corner doing nothing, just reading the magazine the whole time. (I wonder
why he never helps out
with those chores…hmmm,
lazy bum!
). Also, we felt this guy quite
"l*nsi"
because
he chided us for taking pictures.
Of so many places we have taken pictures, this is the only guy that
ever told us off
….
L*nsi!
The
eiu char koay
can be quite oily so you might want to use some tissue papers to dry the oil away, just like what
Tam Ciak
did and finished our packet of tissue!
The best thing about this
eiu char koay
here is that they will still remain
crunchy
even after few hours later. We were told that they use
coconut oil instead of palm oil,
hence the
eiu char koay
taste crispier. We also observed the oil they use to fry are quite clean, probably they do change it quite frequent.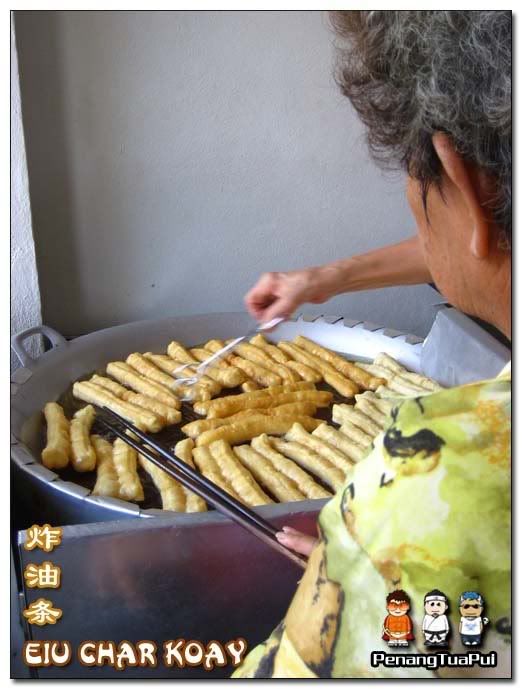 Each piece of
eiu char koay
sells at
RM1
.
Fei Fei
told us it used to cost
RM0.80
only. Hmmm … inflation huh? This shop is open from
12pm till 8.30pm daily.
Okay, we were done with
3rd stop
and
ready to hunt for the next one
. Are you ready for the next one? Wait for the next posting lar…. :P
MAP
View Larger Map
Booking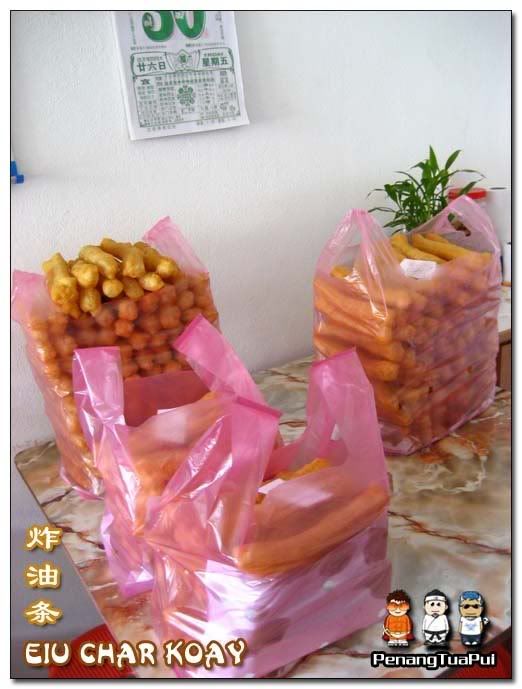 SIFU In ACTION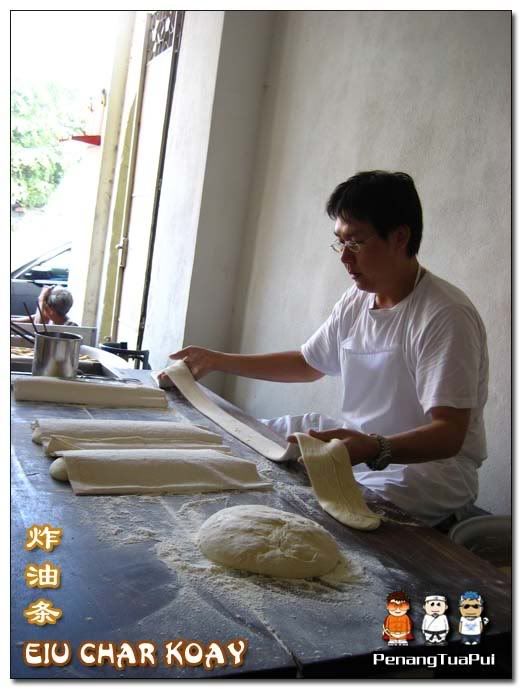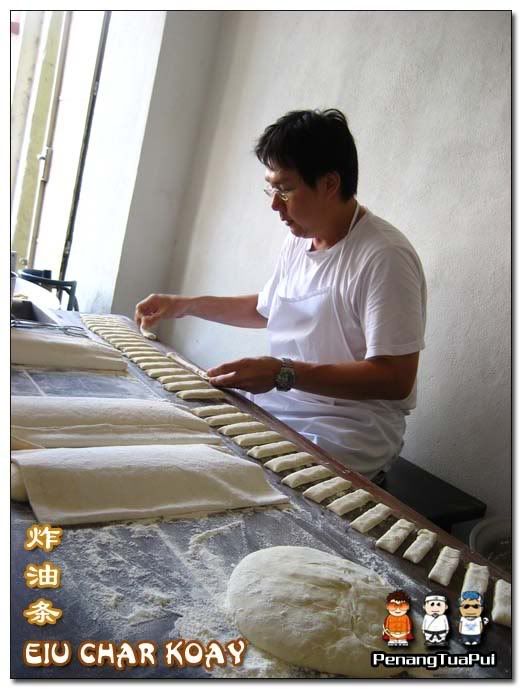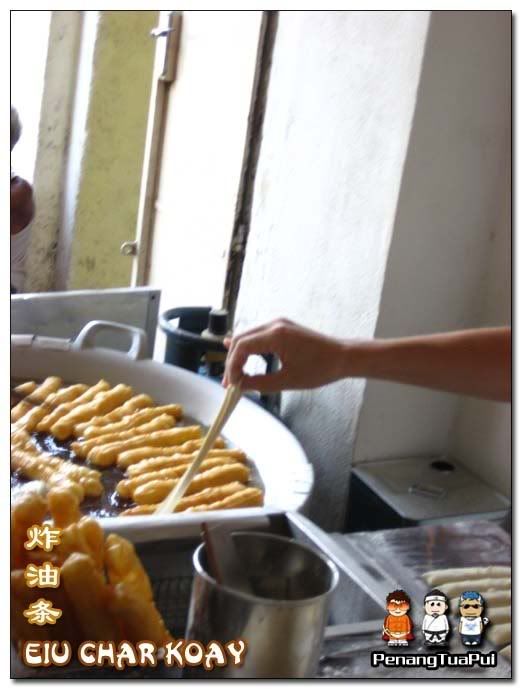 Slide Show....
If you enjoyed this post
Subscribe to our feed