Written on 6:47 PM by Penang Tua Pui
This stall has to be one of the
famous char koay teow
stalls in
Penang, Ah Leng Char Koay Teow
.
There are few indications to that:
the stall has appeared in local Chinese newspaper
, the
price
of special char koay teow can be equivalent to few plates of normal char koay teow (else how can you charge high price for char koay teow?).
Furthermore the owner puts
his handphone number
in case people want to put advance order. And now, this stall is highlighted by
Penang Tua Pui
too.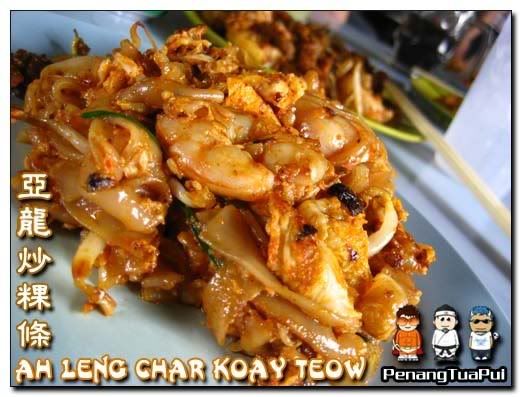 This stall is in front of
Kafe Khoon Hiang
along
Jalan Dato Keramat
. It is opposite Federal Place where Honolulu café is situated. We noticed that they have an ordering system of how each customer want their
char koay teow
to be.
Tam Ciak
saw the owner's daughter scribbling something on the plate as to identify the ingredients and the portion of the char koay teow.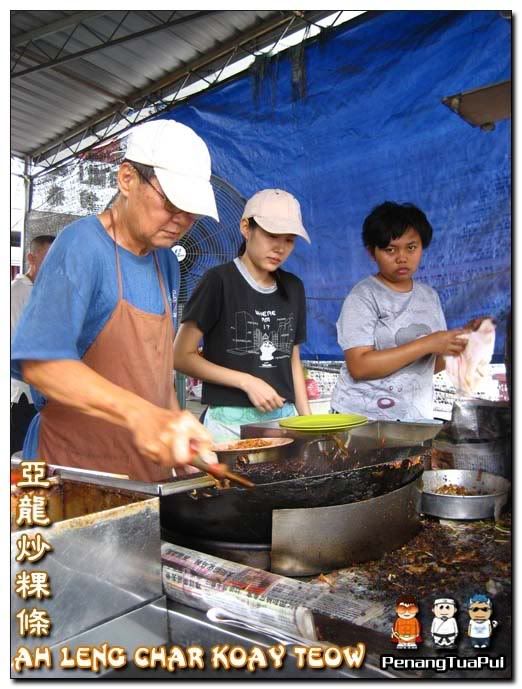 The waiting time was
somewhat long
or probably we were just
too hungry
waiting for our turn. The portion is enough for one person or maybe less but the ingredients of the char koay teow is
what we were interested in.
Regular char koay teow (
RM4.50 per plate
) will give you two big prawns where as the special char koay teow (
RM8 per plate
) gives you
4
big prawns and
2-3
pieces of mantis prawns. Add extra RM0.50 if you want duck egg char koay teow.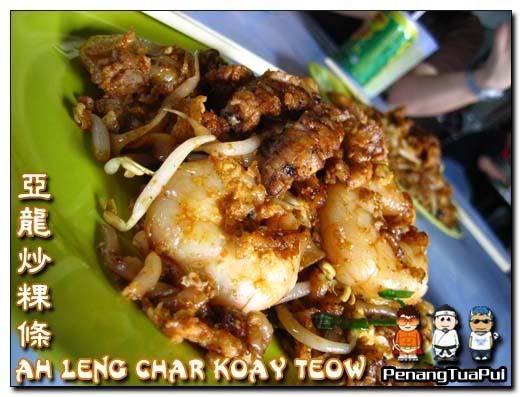 Though the price is
considered steep
for a plate of char koay teow, it is worth the money paid especially when you see
the size of the prawns
. They are
big sized prawns
, not tiny or normal sized ones. And top that up with
mantis prawns
for special order, the
char koay teow
is
worth the bucks
.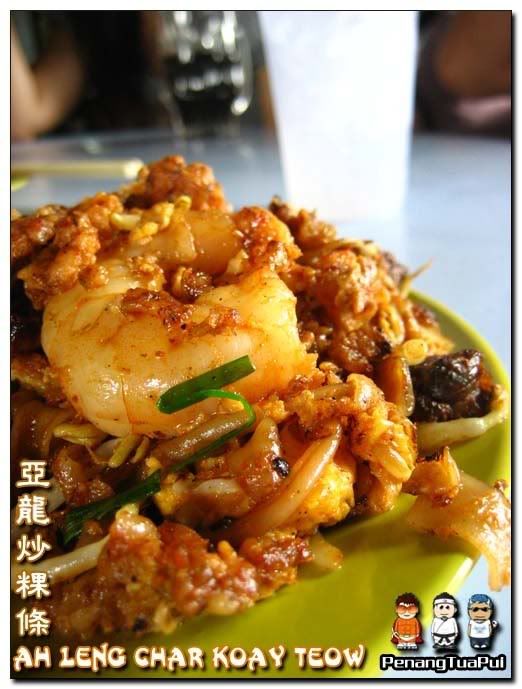 Ah Leng Char Koay Teow
is opened daily
except Thursday
and from
8am till 2pm
. If you are not sure of when is it available or if you want to order in advance, you can call the owner at this number,
012-4983962
Map (
Navigate to get better view
)
View Larger Map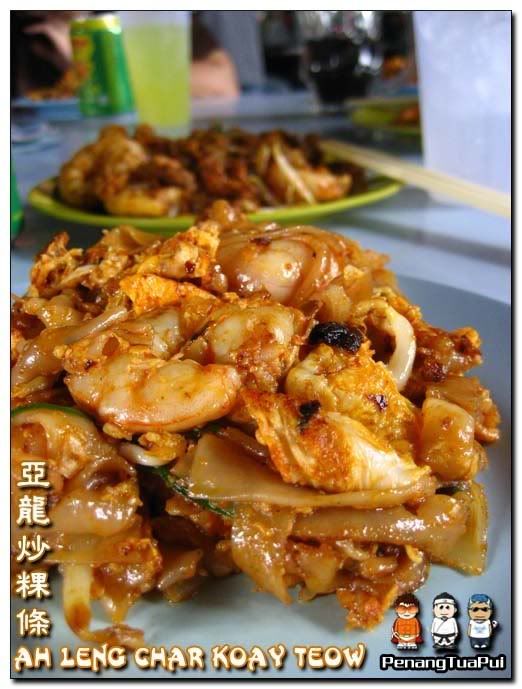 Boss in action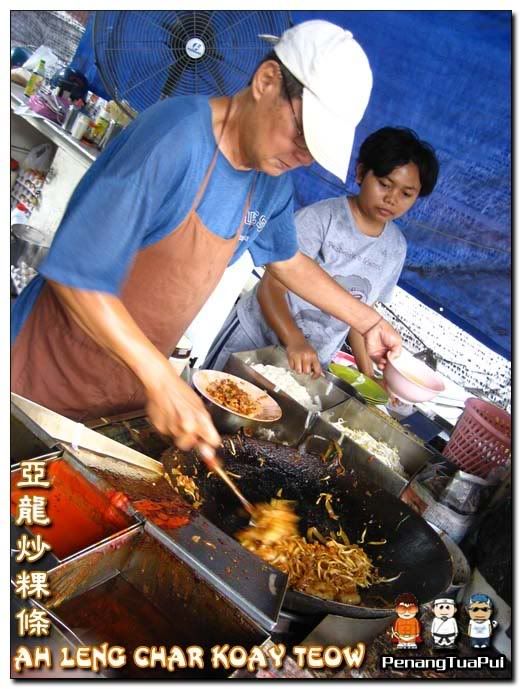 If you enjoyed this post
Subscribe to our feed