Written on 11:38 AM by Penang Tua Pui
Mention about
Cendol
and this stall is most likely the one that will come into picture. The
Penang Road

Cendol
is undoubtedly the
most famous
cendol
stall we have come across in Penang. We will tell you why…..
Penang Road

Cendol
is located not exactly at
Penang Road
but at
Lebuh Keng Kwee,
a small lane on the left off Penang Road, just before you turn into Komtar (Jalan Dr Lim Chwee Leong). The stall is
outside a kopitiam
(coffeshop) which happens to have another famous laksa stall.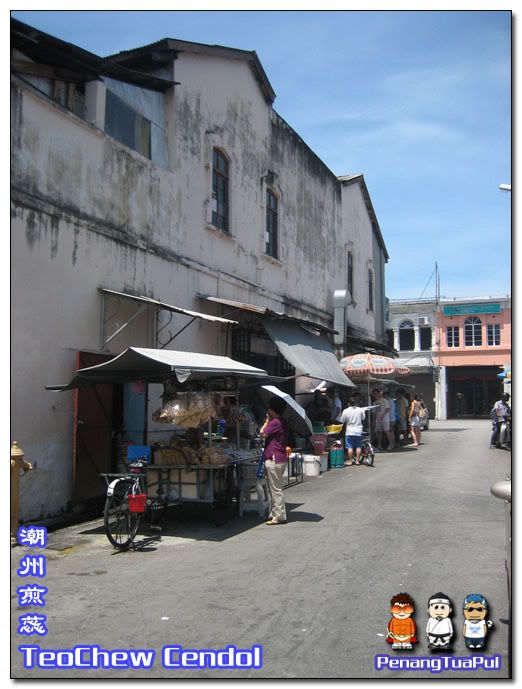 This stall is always
full of people waiting
to enjoy a creamy bowl of cendol under the
hot weather
and you don't have to wait long for your turn.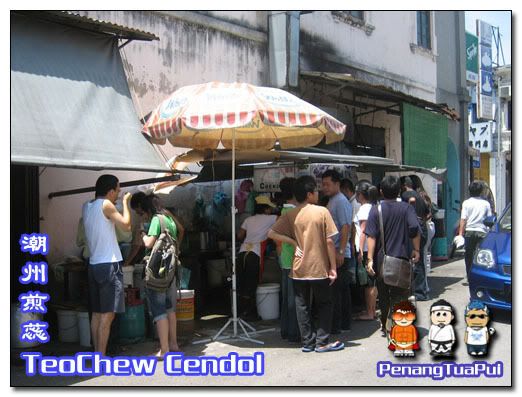 The owner and his assistants can easily prepare few bowls of
Cendol
in
less than a minute
…. Get a bowl filled with shaved ice, put some red beans and pour the green grass jelly together with coconut milk on top. Yes, it is that easy and fast.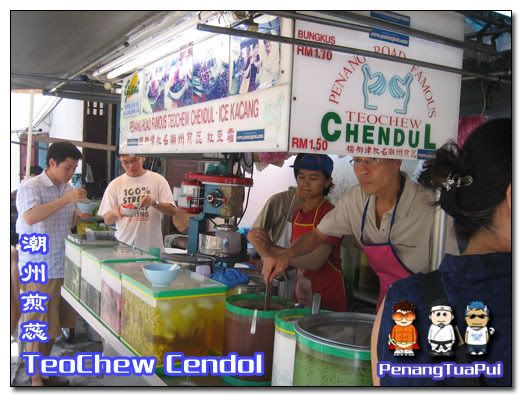 Besides
Cendol
, the stall also sells Ais Kacang and drinks such as Chrysanthemum (kek wa) and Green Grass (Che Chau)
The stall operates at daily from noon till 7pm.
Car park is quite a challenge here
yet you continue to see stream of endless customers patronizing this Penang Road Cendol stall almost at any time.
A bowl of
cendol
sells at RM1.50 while Ais Kacang sells at RM1.70 and there is additional charge for take away. Still, enjoying the Cendol on the spot is a better experience …
Queue Under Hot Sun
Map
View Larger Map
Video
If you enjoyed this post
Subscribe to our feed