Written on 1:27 PM by Penang Tua Pui
There are quite a number of
leng chee kang
stalls here but I will highlight two I believe has more patrons compared to others. These
tong sui
stalls are located at Chai Leng Park "
wai sek kai
", the famous street full of hawker stalls at night adjacent to
Chai Leng Park
multipurpose hall. (By the way, the name of the road is Lebuh Kurau 5 in case you are curious to know).
The first one is "
Hello Kitty
"
leng chee kang
. It has visibly bright pink colored banner and some Hello Kitty mascots. The stall is towards the front end of
wai sek kai,
situated between curry mee and
wan tan mee
stalls.
The other
tong sui
stall is "
Natural
"
leng chee kang
, located at the other end of the road next to "
Lekker
" claypot chicken rice and curry fish head stall. Despite the stalls located away from each other, I did mistake them of being the same, maybe due to the same pink color used on the banner and stall setup. Both stalls operate daily, usually by 6pm till late night.
Hello Kitty
stall selling the
leng chee kang
at
RM2.50
per bowl and RM3.80 for a big one. While for
Natural
stall, the last time I checked on the price is
RM2.20
per bowl. In terms of price per portion ratio, both stalls actually offer similar servings.
The portion of the
leng chee kang
is absolutely generous with the whole bowl actually filled up with ingredients and plus ice cubes of course. Even if you remove those ice cubes, I can still claim the portion given is generous.
As they say, a picture is worth a thousand words, maybe more. Some may
argue
it is because of the portions of the ice that make the bowl looks filled up. Whatever the case, go ahead and try… you will agree with me on this.
Despite things going up lately, let us hope that the stall owner will continue to maintain this portion and price in near future. If you ever drop by
Chai Leng Park
wai sek kai
, remember to give this a try!
Wai Sek Kai - Leng Chee Kang

Address:
Stall 24, Lebug Kurau 5, Taman Chai Leng, Perai
Openning hours:
6.00pm - 11.30pm (Closed on Monday)
Leng Chee Kang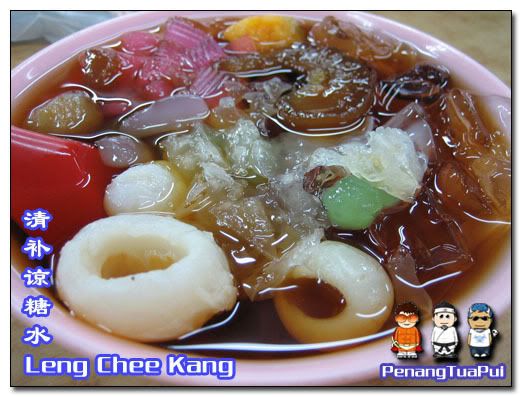 Hello Kitty
Natural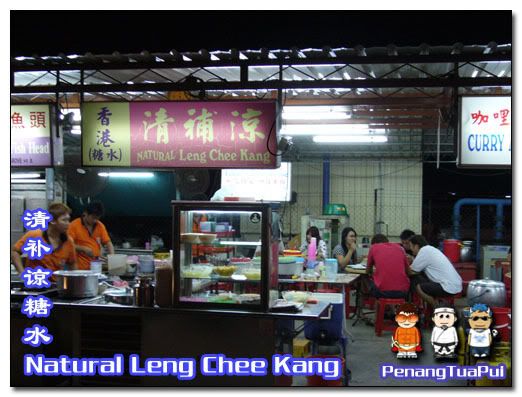 MAP
View Larger Map
If you enjoyed this post
Subscribe to our feed