Written on 2:53 PM by Penang Tua Pui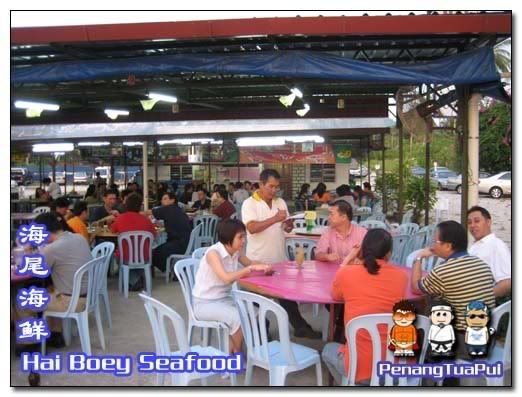 As what
criz lai
mentioned earlier in previous
seafood
posting, you normally need an occasion to drive this far to enjoy seafood.
Well, the last time we celebrated a
friend's birthday
at
Hao You seafood,
this time it was to celebrate my birthday instead…
yes yes it is
tam ciak's birthday treat
:D
We decided to have
seafood
again as our
seafood
craving still high and we have not got enough of
yummy seafood
. Forget about
cholesterol
for the time being lor :P
It was
Friday evening
when we went there and not all tables
were full.
It was warm yet breezy so we didn't feel stuffy. The order was
taken quite fast
the moment we settled on a table. But arrival of the dishes was not that fast.
We ordered about
7 dishes
in the first round and there seemed to be some
disconnect
between the time served on the dishes. It is like we finished the food in first half, half time break and continue again in second half.
We did not order the infamous claypot fish but instead ordered a
Thai style steamed fish
.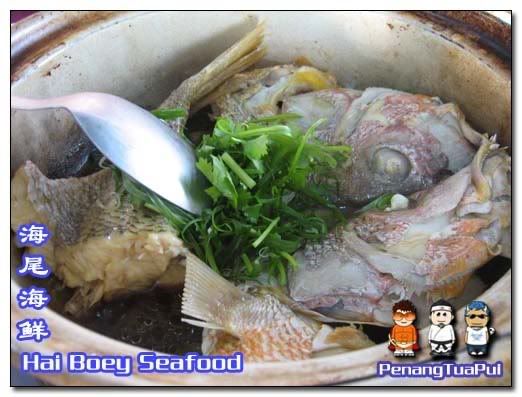 Surprisingly, the waitress came back to us asking if we can
change our steam fish to claypot fish
with the reason that they have mixed up the order.
It's
strange
to me as cooks will normally prepare the
dishes per items ordered
.
The portion served was
comparatively small
for 6 adults and 1 kid. Imagine you have
Penang Tua Pui ready to put everything down the stomachs
. :P
Honestly, we
didn't feel full
after the servings and decided to order 2 more dishes to fill the stomach. I could tell you we barely feel full…
Later when we enquired the waitress taking our orders, she told us she made the servings meant for 3 people only…. Aiyah, why so
gau gau
one?? (
pretend to be smart
) Look at our size and you would have guessed we are
big eaters mah
….
Geram-nya!!!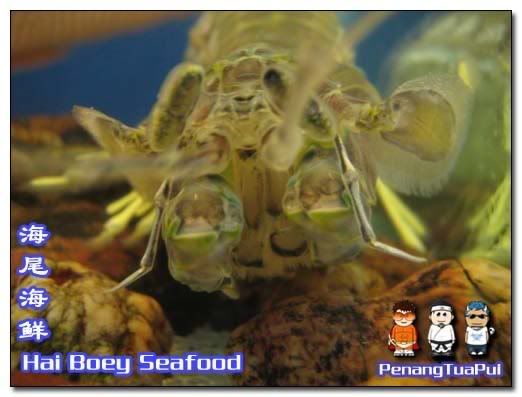 Food wise, they were
indeed fresh
especially the steam fish and
mantis prawn
steamed with eggs.
Again, we had another shock when the steamed fish was only
one sided
and upon further enquiries, same response was given. Who would actually served the
steamed fish one sided only???
The asparagus with scallops are quite
delicious
and so is the
hor fun
. The bee hoon and tang hoon are mixed together before being fried, guess this is their own creativity.
As for the
crabs
, seriously we were quite
disappointed
looking at the sizes. They are considered
"S"
in size and
not bigger than size our palms.
The crabs in salted egg
did taste marvelous
if that is for the compliments.
Even though this place is famous and has lots of fans who would insist this place is recommended for seafood, we will still
prefer hao you
. In terms of service and price, this place is
slightly expensive
for the same dishes we ordered. Well, if we were to make comparisons, it is better to make apple to apple comparisons.
For us,
money spent must be at least equivalent or exceed our expectations to fulfil our appetites.
Our trip this round did not make us feel this way.
Perhaps, we should make another trip to give it a chance? Well, that may be some time later… Guess, we have had enough seafood for now 
How to get there?!!
View Larger Map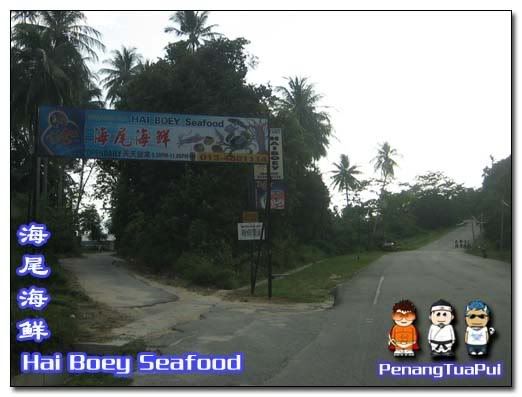 Seafood - Awaiting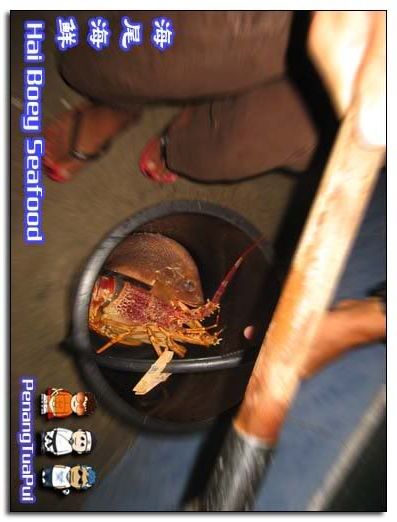 More dishes....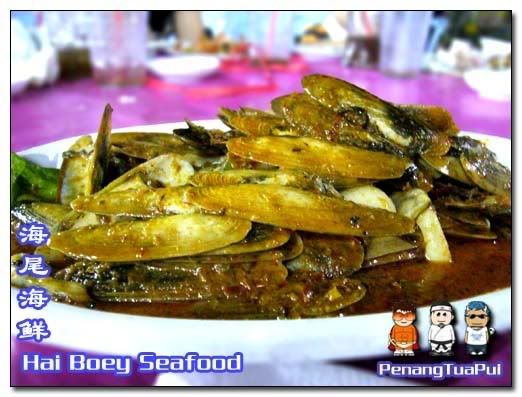 Nice Scenery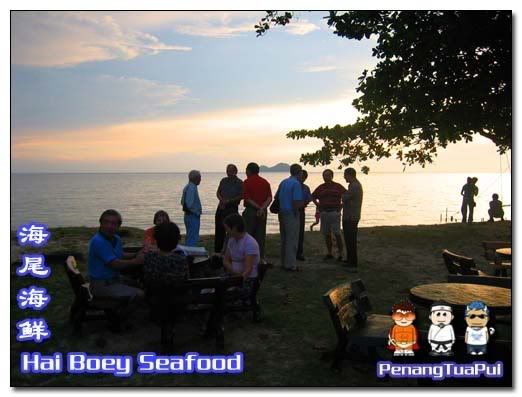 If you enjoyed this post
Subscribe to our feed