Written on 10:09 PM by Penang Tua Pui
It was supposed to be a night to
celebrate a friend's birthday
that we decided to have seafood dinner.
Our initial plan was to go to
Hilly Towne Restaurant
at the middle of the hill on the way to Balik Pulau but much to our disappointment and frustation, the seafood restaurant
tutup kedai!!
Arghhhh!!
So left with no choice and stomach growling, we had to find an alternative. Instantly, teluk kumbar seafood came into picture and off we went.
After more than half an hour, we finally reached the place (
TELUK KUMBAR SEAFOOD
) and the noise of stomach growling becoming louder.
There were lots of people when we reached and immediately we looked for a place to settle down, quickly ordered the food and drinks too. Oh yea, while waiting for our foods to arrive, we got ourselves
satay as appetizer.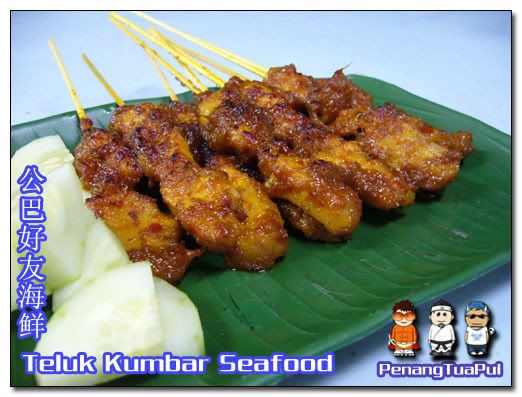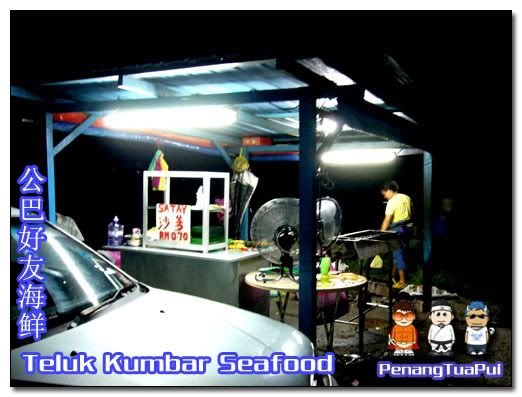 The environment was
quite lively
and the sea breeze makes the surroundings quite comforting, it did not feel stuffy or warm having dinner that time. The restaurant had quite a
number of chefs
working round the clock to prepare the dishes and our food arrived within reasonable time.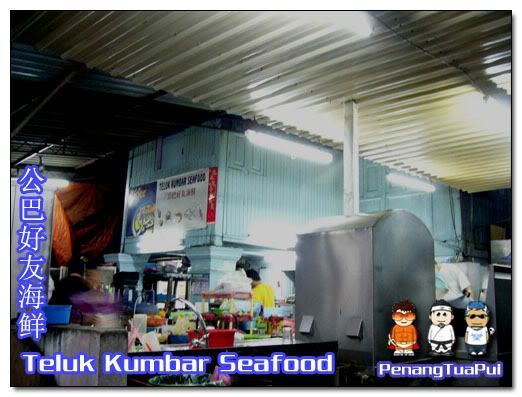 "Cit lei"
aka helicopter was the
first dish
to arrive, followed with clams (zhu tan). The sizes of the clams were
the biggest
I have eaten in any seafood restaurants. They were so big that you would feel the satisfaction of actually chewing the clams.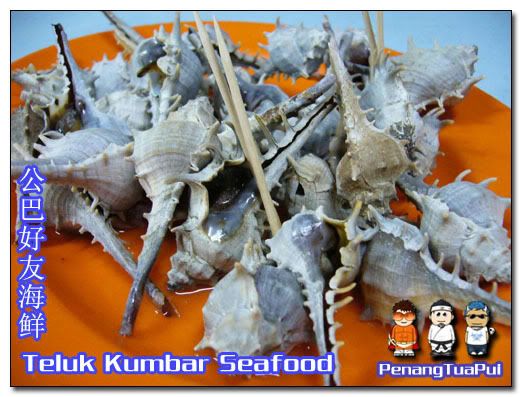 Fried bihun
with salted fish arrived soon after while we continued to indulge with the food. The ingredients and portions are quite satisfactory but I find it
slightly oily too.
The main dish that we ordered finally arrived,
crabs cooked with salted duck egg.
Ahhhh…
the sight of that dish in front of our eyes looked really tempting to feast. Just look at the pictures and I'm sure it had already
made you drooling 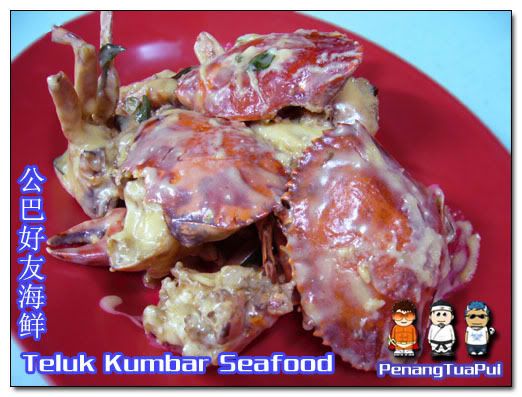 Although it was cooked with
salted duck egg
, it wasn't what we had in mind. Instead, there was a twist to that dish and somehow it
looked more tempting.
Milk was added which made the crabs looked creamy. It was the
first time
for us to have salted duck egg crabs with milk but we did find it nice and delicious.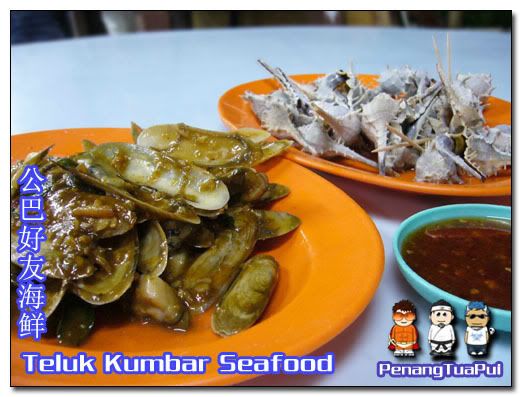 The
price of the seafood dishes are quite reasonably affordable
as well and won't burn a hole in your pocket. It is open daily except Tuesday and operates from
5.30pm till 10pm.
Teluk Kumbar Seafood
84, MK 9, Teluk Kumbar
11920 Pulau Pinang
Tel: 04-6491403
Fresh Seafood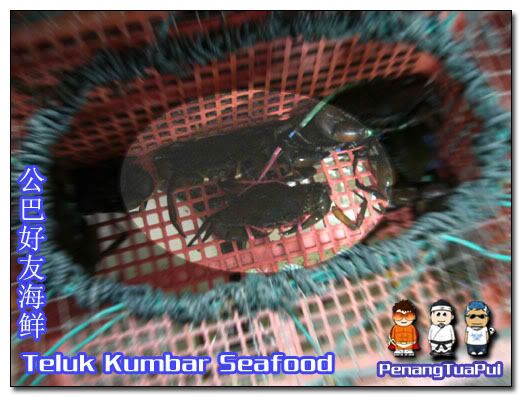 Environment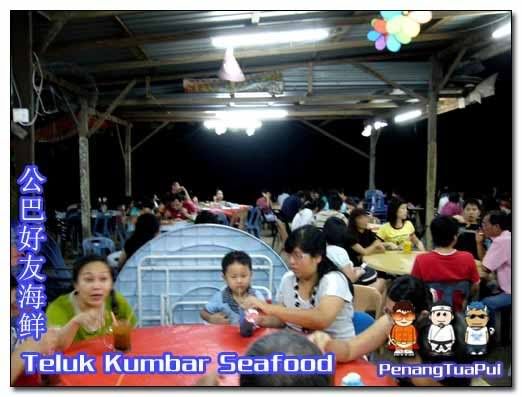 If you enjoyed this post
Subscribe to our feed