Written on 11:18 PM by Penang Tua Pui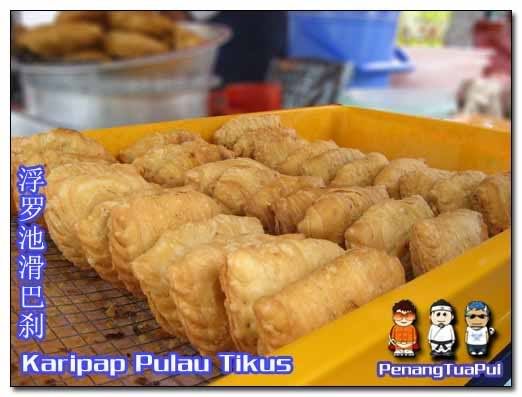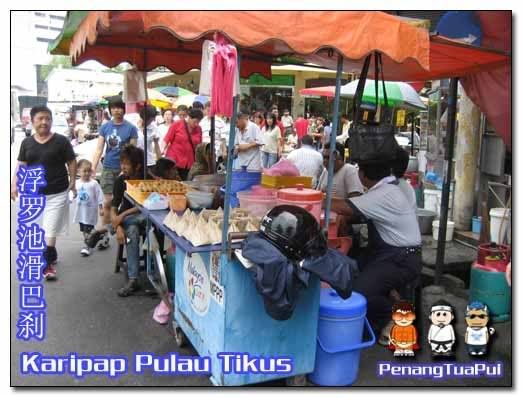 Yes,
you read it right
…
curry puff.
You must be wondering but
Huat Koay, Fei Fei
and myself do enjoy looking for edible things we can put into our mouths and down to our big tummies.
Curry puffs
doesn't quite fit to be a dish but rather a snack that we would like to have after having proper meals. It's like a snack that adds the icing to our sumptuous meal where you get the feeling …..
Ahhhhhh, I'm full.
This
curry puff
stall is located at the corner of kopitiam at
Pulau Tikus Market
, same row as the Pulau Tikus lok lok. The stall is located outside the kopitiam.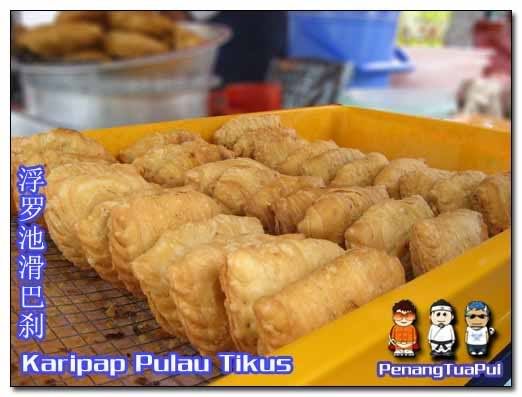 What we like about the
Curry puffs
here is that they are
big in size
and the length is typically same size as your palm. Also, each time when we buy these curry puffs, they're always piping hot and just out from the frying pan.
Maybe we're just in luck everytime? 
The ingredients inside is similar to regular curry puffs but
in larger quantity
, obviously. You'll get potatoes and
chunks of chicken meat
inside. The skin and crust are also crunchy; perhaps they just
got out from the pan
.
The stall is available mostly during daytime and each curry puff sells at
RM1.50
. Fei Fei always buy two each time… for himself!
Map
View Larger Map
If you enjoyed this post
Subscribe to our feed