Written on 12:09 PM by Penang Tua Pui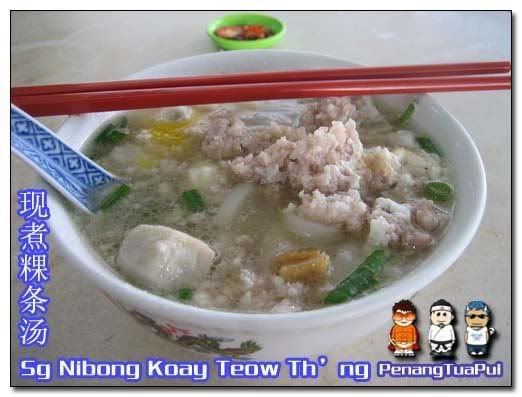 It was almost
lunch time
when
Fei Fei
suddenly got a call from an ex-colleague saying he was nearby our area and wanted to have lunch with us.
Being indecisive
we are especially selecting the place to eat, we asked our ex-colleague to think of a place when he picked us up then.
Almost instantly, he mentioned that he missed the
koay teow th'ng
at
Sungai Nibong
, so off we went.
The
koay teow th'ng
stall is located at the
corner lot kopitiam
, facing the main road and opposite
Avercafe
.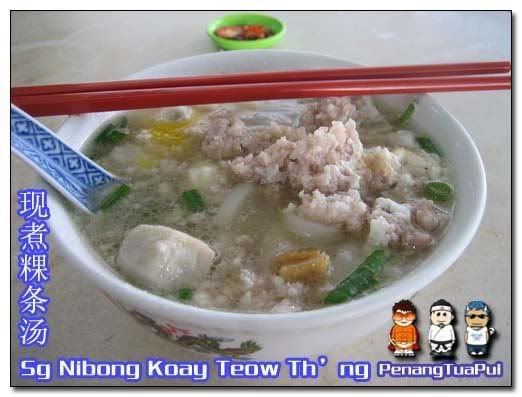 There are two types of
koay teow th'ng
; one is where the
koay teow
is rinsed with boiled water and soup poured into it after all ingredients (usually cooked upfront) put in and the other is the soup is cooked together with the ingredients. This stall is the
latter type.
The bowl of
koay teow th'ng
served here usually comes
with egg
unless you opt out. You will also get cooked
minced meat
(
bak chor
), fish ball and lard (
bak eiu
). You can taste the difference between this one compared to the first type. It has stronger aroma and tasted better too.
The small bowl costs
RM2.50
, medium at
RM3.00
and the largest one costs
RM4.50.
The Boss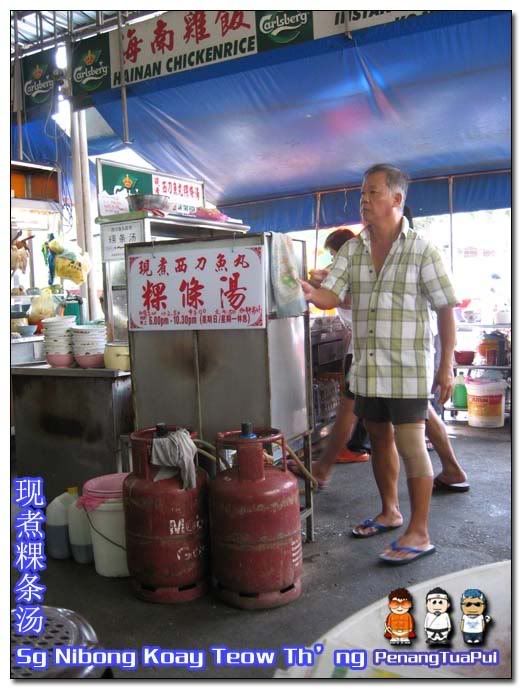 By the way, while enjoying the
koay teow th'ng
here, you can also try the
roti panggang
stall nearby. It is quite unique and has been featured in
8TV's Ho Ciak
food series before. The
Chu Cheong Fun
and
Yam Cake
also nice, can give it a try while waiting for the
koay teow th'ng.
Roti Panggang
Chu Cheong Fun and Yam Cake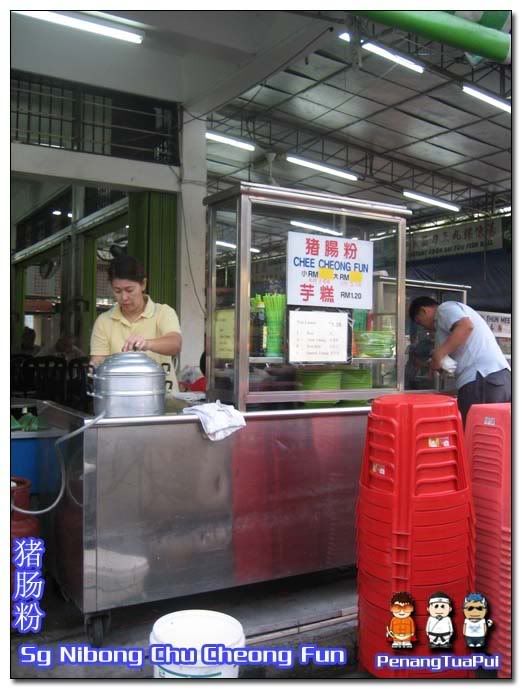 Map
View Larger Map
If you enjoyed this post
Subscribe to our feed