Written on 10:51 PM by Penang Tua Pui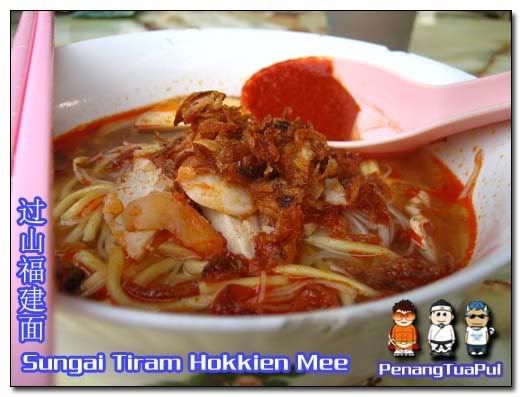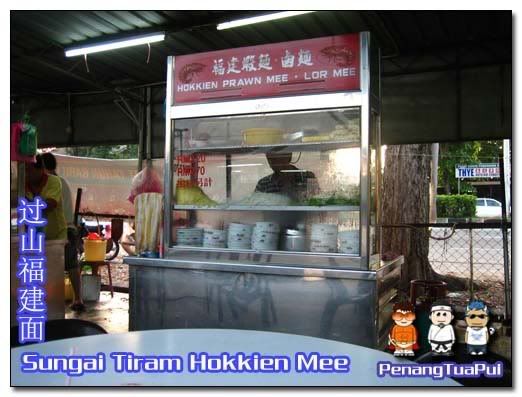 The other day, we were picking up some
business associates
at the airport when our US guests said they would like to have
some authentic Penang breakfast.
Since we were along
Jalan Sultan Azlan Shah
, the thought of "
roti bakar
" came into picture but our guests wanted something
more authentic,
so we dropped by at the coffee shop opposite roti bakar instead.
At this
Kedai Kopi Leong Huat Seng
, it was still early that not many stalls were actually open for business but we saw a particular stall that has quite brisk business at that time.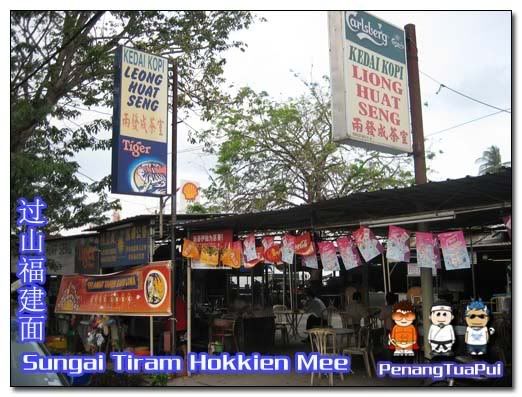 Almost every table ordered at
least a bowl of Hokkien Mee
. Well, you can't go wrong with the crowd, right?
The
hokkien mee
is quite typical as the soup or the stock is cooked from
shrimp heads
and
shells
.
Thus the taste of the soup is
quite sweet
due to
long hours of cooking
those shrimp heads. You will get the regular ingredients like cut shrimps, shredded meat and eggs.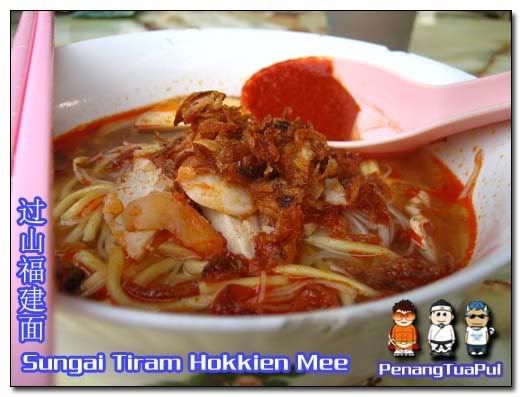 This one is also quite close to the original
Hokkien Mee
where they put
kang kung
as part of the ingredients. Do take note next time if the
hokkien mee
you eat comes with kang kung too.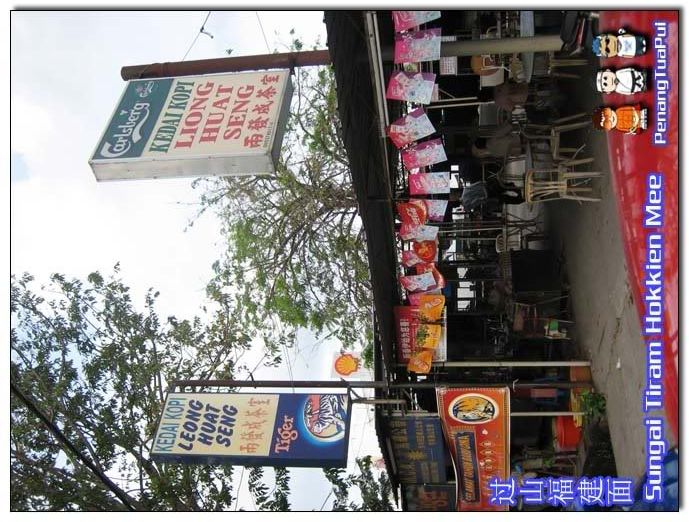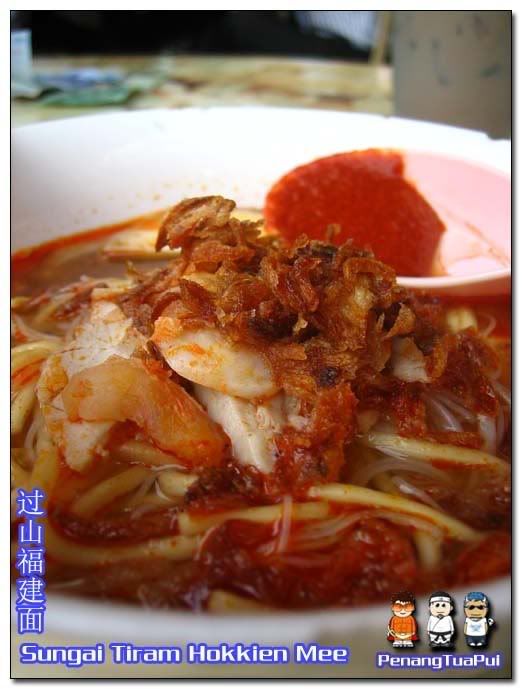 As a
side dish
, the stall does have
roasted pork
as add-on for those who prefer to have them together with
Hokkien Mee
. Hmmm, maybe what they are missing are "
eiu char koay
".
A regular bowl costs
RM2.20
while a large one costs
RM2.70
. This hokkien mee stalls is open from
7.30am till ~11.00am
, seven days a week.
Interior View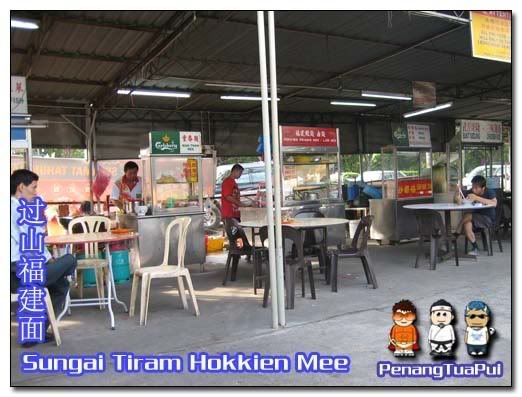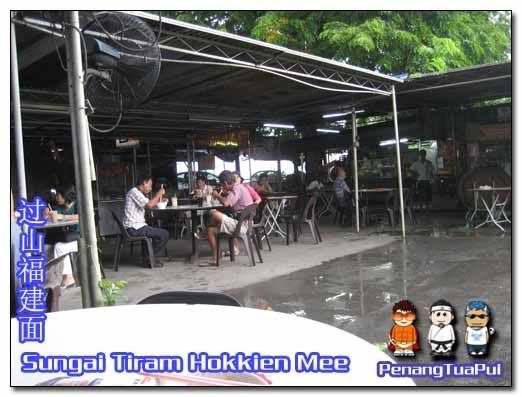 Map
View Larger Map
If you enjoyed this post
Subscribe to our feed