Written on 10:45 PM by Penang Tua Pui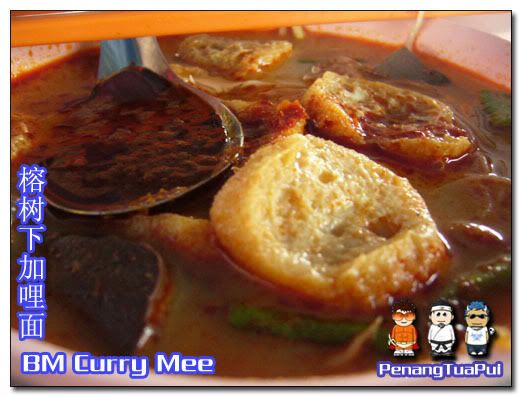 This stall is famously known as
Chiu Chang Kar Curry Mee
or
Yong Xu Xia Curry Mee.
Yup, the
curry mee
stall is located under big tree shade along
Jalan Kulim,
near Taman Sentosa Food Court.
If you are coming from
BM town
, you will pass
Kim Sen primary school
and Shell petrol station on the right and the stall is
opposite Shell petrol station
.
The specialty of this curry mee is that the soup itself is
curry-based
and not the white colored soup which you need to add chili like the one in Chulia Street for example.
...
Thus, you
do not need to put in chili sauce
(even though you can do that if it's not spicy enough). To me, this is the real curry mee.
The taste is
quite good
which without much of the
chili flavoring
and the curry does taste similar to vegetarian curry too. The bowl of curry mee does come with generous portion of ingredients as you can see in the picture,
pig's blood, tau pok, long beans, cockles
etc.
Besides curry mee, this stall also sells boiled
baby octopus.
Yes, yes… you heard me right, the
eight legged thingy
. There are not many places that sell baby octopus but this place is one of them. It comes with chili sauce and
tnee cheoh sprinkled with grounded nuts
for you to dip.
A regular bowl of curry mee costs
RM2.50
while a large one is priced at
RM3.00.
The stall opens daily from noon till evening.
BM ABC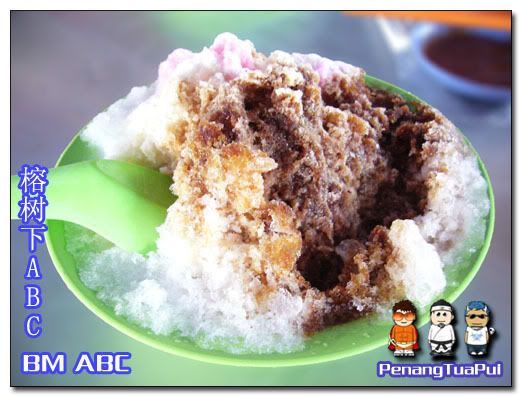 BM Popiah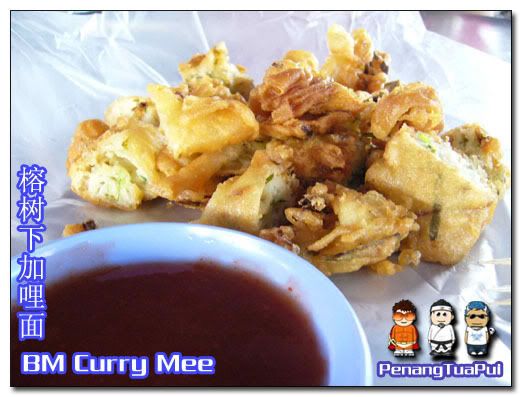 Map
(drag to get better view of map)
View Larger Map
If you enjoyed this post
Subscribe to our feed