Written on 10:08 PM by Penang Tua Pui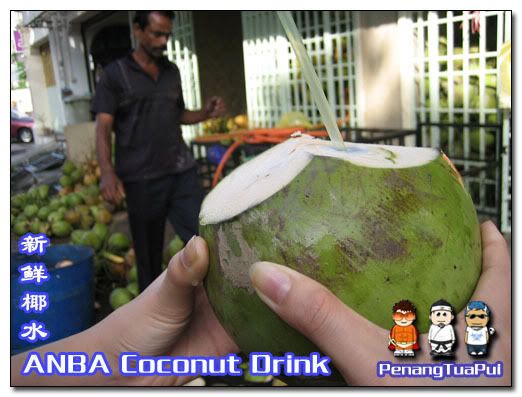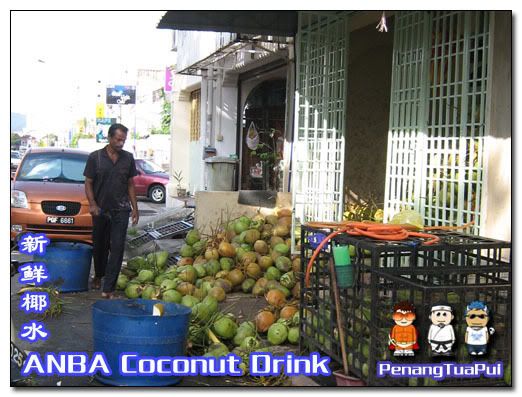 Under the hot weather when you yearn for nice, cooling drink to quench your thirst, this shop at
Aboo Sitee Lane
is the place to go.
It is off
Burmah Road
and just opposite the
Giant/ Penang Plaza
, named
ANBA Coconut
.
It sells
fresh coconut water
which will be pleasant to your throat and your body too. It is also a known fact that coconut flesh is not only cholesterol free but also
low in fat content
.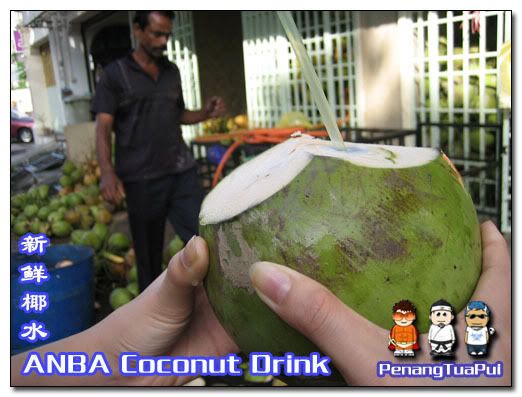 The owner sells both types of coconuts;
regular and pandan coconut.
Pandan coconut is slightly different in terms of its size which is slightly
smaller
and
rounder
compared to regular coconut.
The
pandan
coconut water also has the
scent and taste
just like pandan, naturally.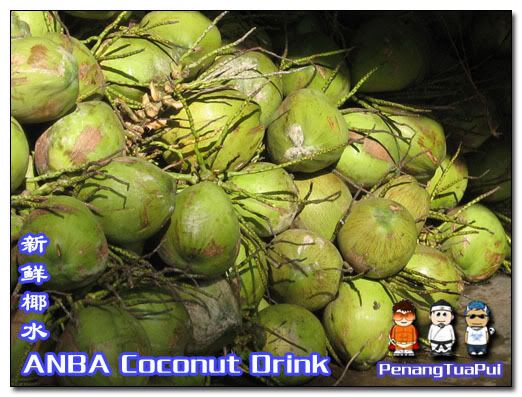 A unique experience
of enjoying coconut water here is you don't have any spoon to scrape the coconut flesh. Instead, the owner will
craft a spoon-like scoop
out of the coconut husk itself and you can scrape the flesh without any problem at all.
The regular coconut sells at
RM1.50
while pandan coconut sells at
RM2.20
. You can enjoy the coconut on the spot or you can opt for take away as well. The shop is opened
8.00am – 7.00pm
.
Map
View Larger Map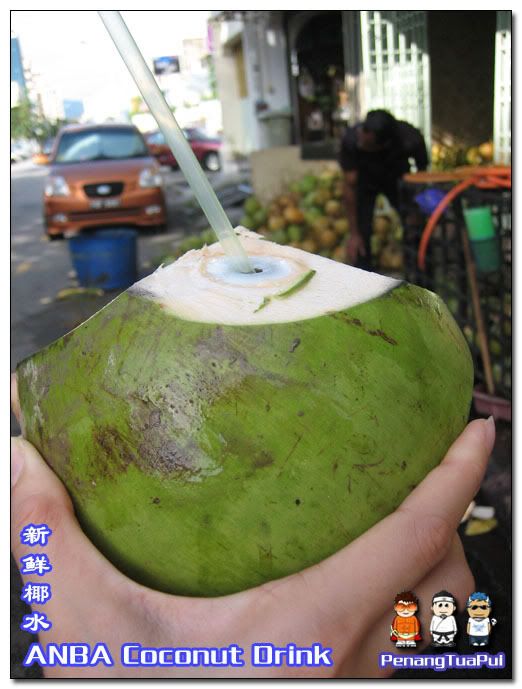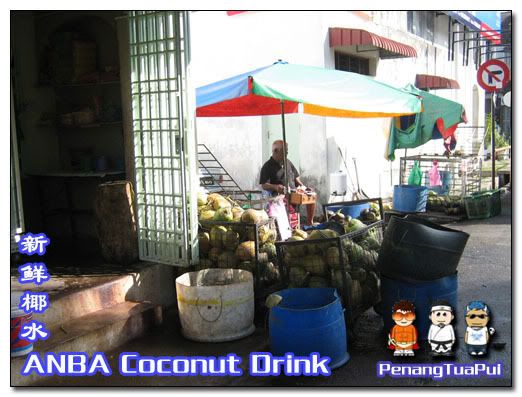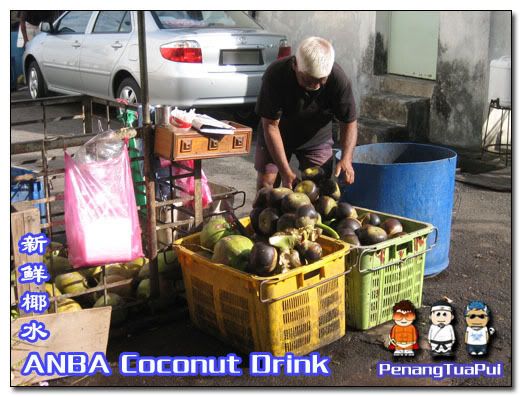 If you enjoyed this post
Subscribe to our feed