Written on 11:12 PM by Penang Tua Pui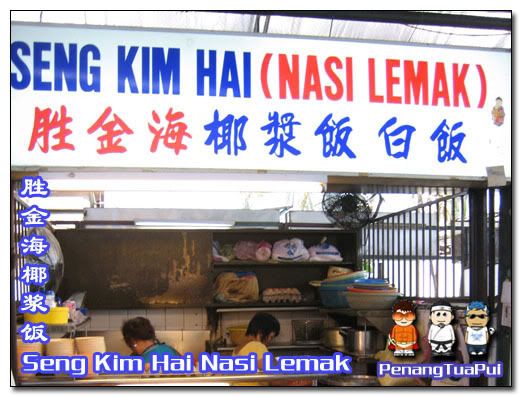 Somewhere along
Sunshine Market food court
, you will find this
nasi lemak
stall. It looks like typical economy rice until you step towards the stall to see and smell the
nasi lemak
fragrance.
The stall is located at the corner next to
Market and the mosque
. It is quite famous among the factory workers in
Bayan Lepas
and surroundings.
This
nasi lemak
stall,
Seng Kim Hai Nasi lemak
is just like ordinary economy rice except they served two types of rice,
normal or nasi lemak
.
Even the dishes look just like ordinary economy rice stalls but in addition, they have
nasi lemak ingredients
which you can choose from such as ikan bilis, , curry fish, fried egg, fried chicken and much more.
The
wide selection
of nasi lemak dishes to choose from can make you feel lost not knowing what to choose. But the favourite you should go for is the
fried chicken
which was fried together with curry leaves and it gives a
crispy
and
slightly spicy taste
.
On top of that, you can get
assam soup
from this stall free of charge. It is definitely
a plus point
to enjoy the soup, courtesy of the stall owner.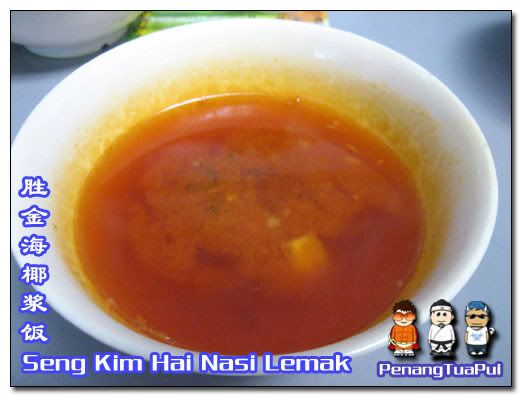 The plate of nasi lemak will cost your around
RM2-4
, depending on the dishes you take.
Map
View Larger Map
If you enjoyed this post
Subscribe to our feed