Written on 2:08 PM by Penang Tua Pui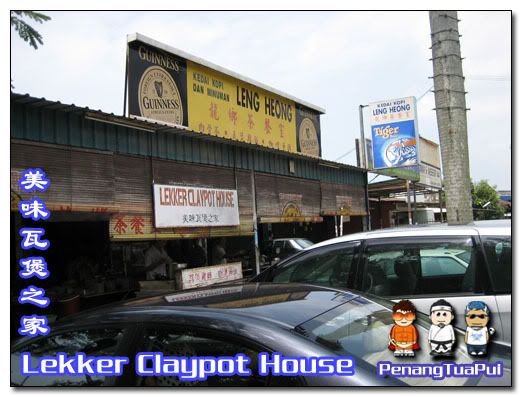 At
Chai Leng Park
, you can find one shop (
or better known as house
) selling
claypot chicken rice and curry fish head
that will guarantee to keep you coming back for more.
This shop "
Lekker Claypot Chicken Rice & Curry Fish Head
" is at Jalan Gan Chai Leng, just few blocks away from
Wai Sek Kai
.
Lekker claypot chicken rice and curry fish head
is well known among the residents and factory folks in Prai.
This shop serves one of
the best curry
fish head available in this area and the shop is always full of people waiting to indulge this mouth watering dish especially
during lunch breaks
.
The
claypot chicken rice
has generous portions of chickens, Chinese sausage, salty fish, onions and the rice is well mixed that you get even
colored rice
, unlike others which have spots of black and white colored rice.
The cook
will only break the eggs on top of the claypot rice after it is cooked and before served to you, so you will get half cooked eggs.
The smell
of curry fish head will leave you swallow your saliva the moment it is served. The hot curry fragrance and
strong smell
of fish head make you want to try it out badly…Be careful, it is extremely hot.
The taste of the curry is
highly flavored
and the gravy is quite
creamy
too. Together with the claypot chicken rice, they are the
perfect match.
Even if you have finished the claypot rice, you can ask for
white rice
just to enjoy the curry. Also, you can just order fish meat instead of fish head too.
The taste of the
curry fish head
will leave you tantalizing for some time…and you will crave to come back for more.
Map
View Larger Map
Signboard
The cook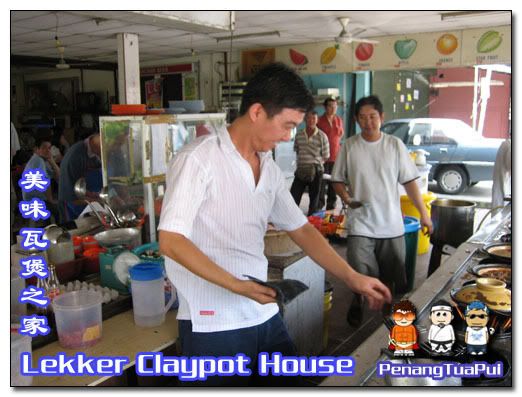 Claypot Chicken Rice and Curry Fish Head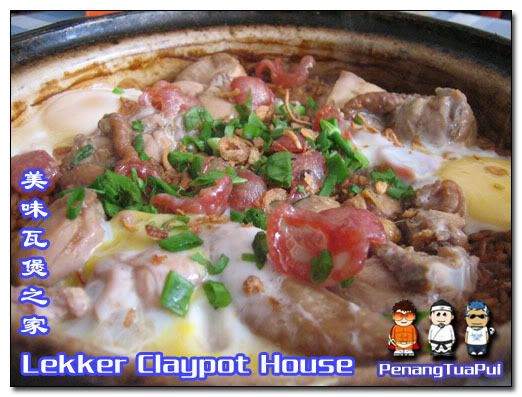 If you enjoyed this post
Subscribe to our feed