Written on 4:48 PM by Penang Tua Pui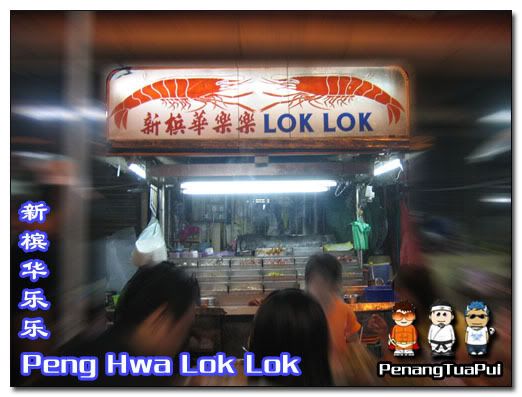 Fancy eating steamboat but don't really want to eat steamboat? Or are you craving for warm snacks for dinner?
Why not have
lok-lok
at the
Pulau Tikus Market
?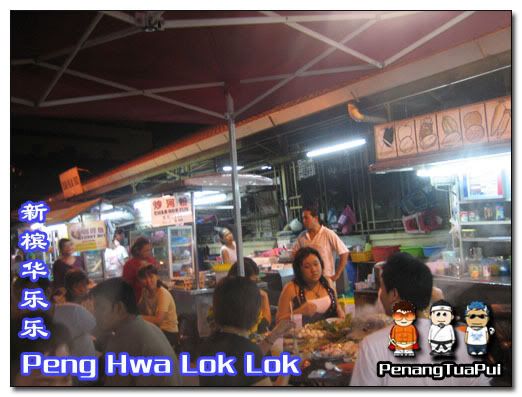 The market
is not just alive during day time but also at night time where you will have hawker stalls
serving various dishes
to satisfy your appetite.
The stall offers a wide
variety of ingredients
you can choose, be it vegetables, seafood, processed food like meatballs, fishballs or eggs.
The ingredients are
placed into sticks
much like skewer and color coded to differentiate the price. It can range from
RM0.60 to RM2.00 per stick
.
These
ingredients
are placed on the plates all over the table surrounding the
pot of boiling water
at the middle. Most of the time, the whole table is filled up with as much varieties that you can think of.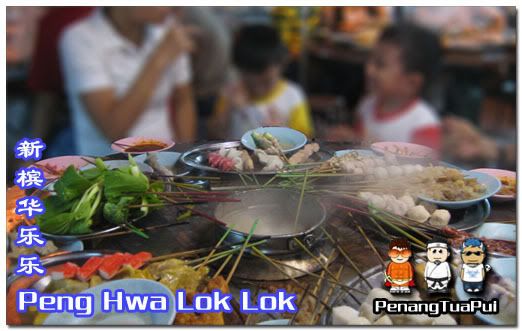 You just need to put your selections
into the pot
waiting to be cooked before you can enjoy the
lok lok
. Worry not if your favorite dish is
running out
, the owner will constantly make his rounds and
replenish
whatever ingredients that have been consumed.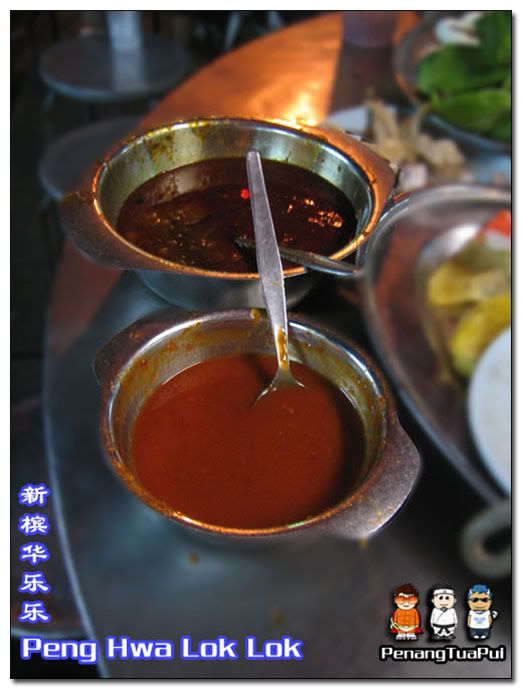 There are
few types of sauces
which you can dip into while enjoying
lok lok
.
The most common one which is available here is the
chilly sauce mixed with grounded nuts
and sometimes
lime juice.
The sauce is just the perfect companion for
lok lok
.
Other types of sauces may include
tnee cheoh
(sweet paste),
tom yam paste or red hot chilly
. Not all places will offer different types of sauces.
If you come in
big group
, you will opt to
sit
on the table provided. Some people may find it easier to just stand next to the stall and enjoy the
lok lok

standing
.
The
Pulau Tikus Peng Hwa Lok Lok
is opened daily from
4.00pm – 11.00pm
. If it is
full house
, you may try the other branch at
1 Corner Café
located at
Jalan Bawasah
(behind Giant/FIMA)
Tel: 016-478 6083 or 016-457 6967
MAP
(Click to get larger view)
View Larger Map
Fish Ball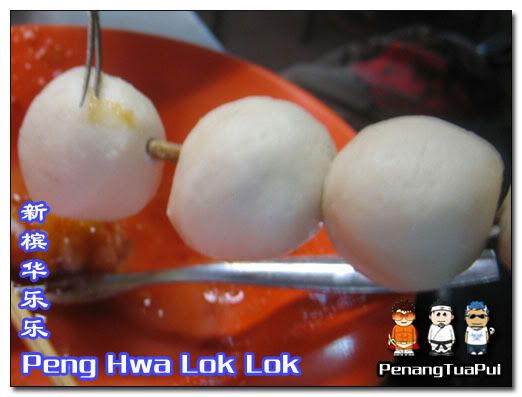 Mantis Prawn
Other hawker stall along the street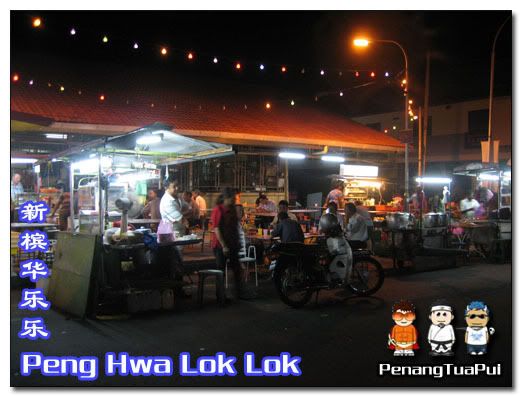 If you enjoyed this post
Subscribe to our feed