Written on 10:09 PM by Penang Tua Pui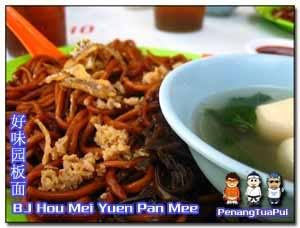 This
pan mee
stall is behind
Malvest Plaza
at
Bukit Jambul
, located at the low cost flat facing a small field.
The stall is at the
ground floor shoplot
but the seatings are extended to a wide surrounding. In order words, enjoying
pan mee
here is at open air environment.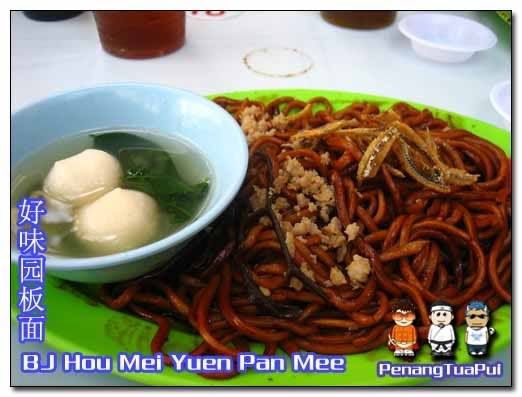 This is one of the places,
huat koay, fei fei
and I quite frequent, not because we like it but it is because we
run out of ideas
of where to eat during lunch time.
Yes, having
too many choices
at times can be confusing. Yet, we are grateful for being spoilt with choices in Penang!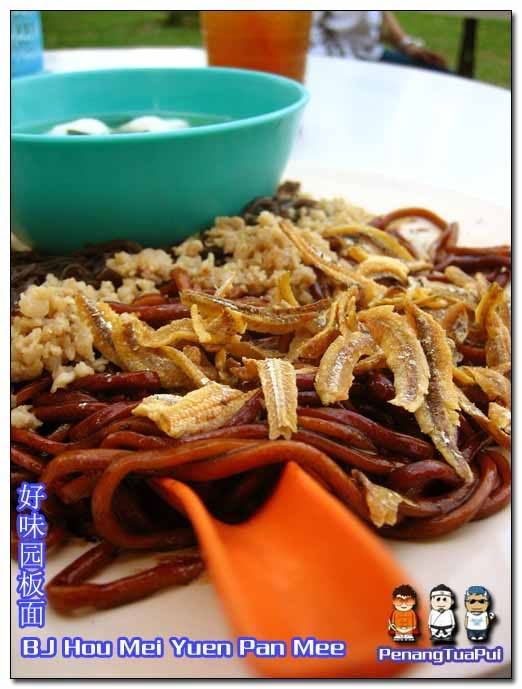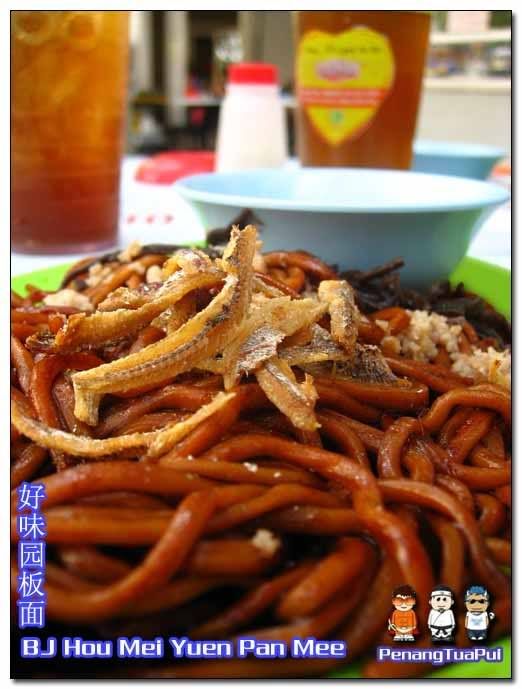 The
pan mee
here is what we called
HVM
mode – High Volume Manufacturing because the
pan mee
is cooked in masses than individually prepared. You put your orders on a piece of chit sheet and pass to the workers.
Then the workers will prepare the portion based on the size you want,
Small, Large, XL, XXL, XXXL
(Yes, you read it right –
Huat Koay
always ordered the
XXXL
because he complained the normal ones cannot fill up his stomach). The portion is indeed quite small even a normal person
will order "Large".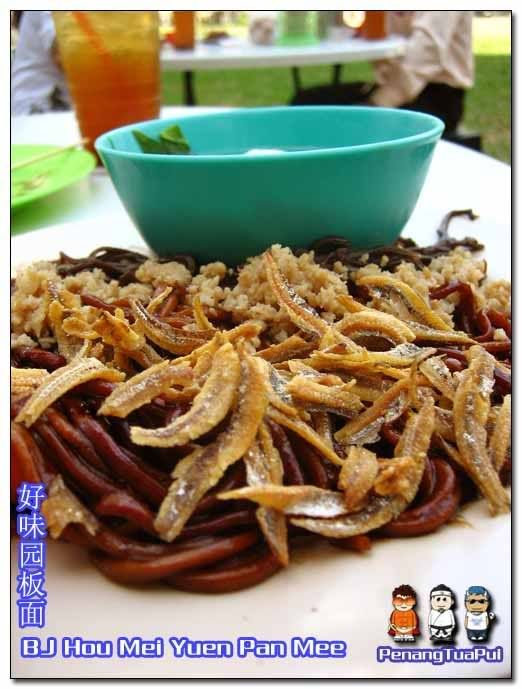 The
pan mee
comes in either
thin or flat
noodle and you get a bowl of soup with
two fishballs
if you ordered a dry one. The
pan mee
can be quite salty and the colour is dark brown, possibly too much of soy sauce inside.
Additionally, there is a mug filled with
chilly sauce
that you can add to your liking especially those who prefer to have it very spicy.
Besides pan mee, you can also order snacks like
dim sum
and also
"A1" rojak
which has colorful prawn crackers (heh piah). Also, there's only one type of drink available,
luo han guo
either served hot or cold.
Although we like the outdoor atmosphere but the
pan mee
you eat may have additional "
ingredients
" without you realizing it.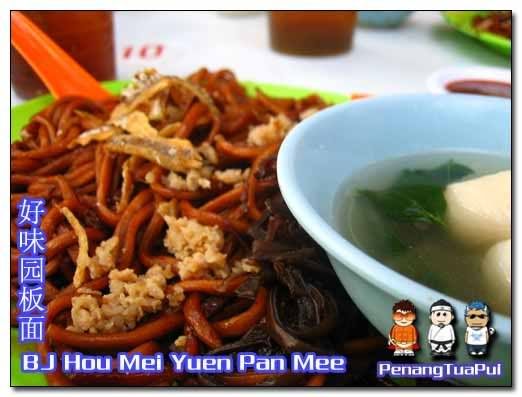 You may get
leaves or small sticks
or some other objects that fall off from the tree. Call it your luck if you happen to have
extra ingredients
in your
pan mee
.
The pan mee costs between
RM3.00 to RM4.30
while the
luo han guo
costs RM1 each.
Crowded
Map
View Larger Map
If you enjoyed this post
Subscribe to our feed